NZOA Extravorganza  was held in Whanganui and Hawera from 31 May -3 June 2019
This page is kept here for historical interest.
View: Information & advertising flyer – Extravorganza 2019 (PDF)

Whanganui has never been a Congress centre before: it is off the beaten track, has many smaller organs, some seldom used, but has a host of musicians of international standing who have made Whanganui city their home. Also featured will be the Whanganui Schola Sacra Choir with new conductor Iain Tetley who has recently moved from Auckland and a host of talented young musicians organised by Ingrid Culliford. There will not be the glamour of large organs in town halls and cathedrals but here a chance to explore the treasures in nooks and crannies of our provinces. Did you realise that there are 11 pipe organs in Whanganui alone?
Two recitalists will be featured. Tom Chatterton from Wellington, Head of Music at Chilton St James School, Lower Hutt and organist at Sacred Heart Cathedral in Wellington, will give the Congress recital on Saturday afternoon and judge the organ playing competition on Monday – both events at Christ Church. Christopher Luke is Director of Music at St Marys Cathedral in New Plymouth and will be featured in Hawera on Sunday playing the historic 1919 Alfred Brake organ in Wesley Methodist Church. Ten other organists will be formally featured during the weekend.
Extravorganza is organised on behalf of NZOA by The Manawatu Organ Group, The Friends of the Christ Church Organ and The Wellington Organists' Association.
For Transport and Accommodation options see this separate page.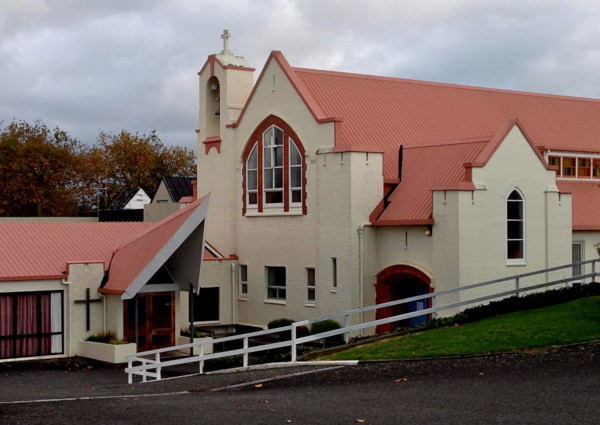 STUDENT CONGRESS ATTENDANCE GRANTS
NZOA offers significant financial support towards travel and accommodation to students who wish to attend Congress. Click the link at the right to download information about the Criteria and an Application Form.
DOCUMENTS
Extravorganza! 2019
Advertising & information flyer (2 page A4)
STUDENT CONGRESS ATTENDANCE GRANT
Student Congress Attendance Grant 2019 Application Form
Registration Form 2019 Wanganui Extravorganza
COMPETITION
NZOA PERFORMANCE AWARDS 2019
The Competition took place on the organ of Christ Church, Wickstead St, Whanganui on Monday 3 June 2019 at 9:45am, as part of the Extravorganza organ music festival.

Adjudicator: Tom Chatterton, Wellington
First prize: Gloria Lee, Nelson;  Second prize: Andi Wei, Auckland.
Here are the Competition Conditions, Information on the Christ Church organ, and Application Form:
Performance Awards Conditions, Organ Specification, & entry form 2019
To enter complete the application form and send to the NZOA Secretary by the deadline: Friday 3 May 2019.
Funding is available to help organ students attend the Extravorganza weekend, see Student Congress Attendance Grant 2019 Application Form (note the deadline for this earlier, Sunday 21 April)
Extravorganza! 2019